What a welcome relief the rain has been. I'm surprised we have avoided water restrictions given how little rain we have had.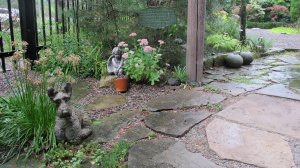 . The alliums are fading but still playing a strong role in this corner of the cottage patio. The succulents are making their way through the Credit Valley slabs. This is the 'first impressions' view of the cottage garden. It's a cheerie view.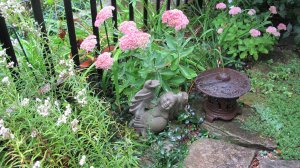 Wee buddha was sure happy to be wet.