This site highlights the plants, plantings and garden designs created by the owners of Outside Space Garden Design. Most of the images are from their own garden in midtown Toronto, with some from their garden in Lanark, Scotland.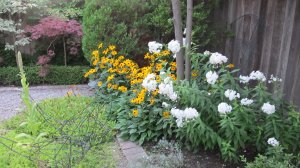 Outside Space was a garden design company founded in 1996. The principal is a DipLA (Ryerson U.), and a CLD (Certified Landscape Designer). She worked almost exclusively in the midtown neighbourhoods of Toronto, with most of her spare time spent in the two gardens she shares with her husband, a co-founder and who is  constantly in a learning mode.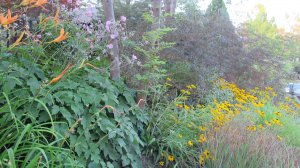 The original outside space in 1989 was somewhat typical for the neighbourhood. Front, back and sides were tired grass plots and a sparse Privet hedge. The only endearing feature was a pear tree that had been planted by the neighbour to provide cross pollination for his own pear tree.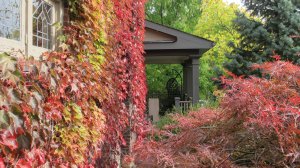 All garden worthy areas were assessed according to soil conditions, orientation and sunlight/shade. Overall site topography and gradients determined moisture and drainage aspects. Xeriscaping was the original intent. From this flowed the separate garden designs – hardscaping, decking, steps between levels, tree and shrub planting, all established the initial bones.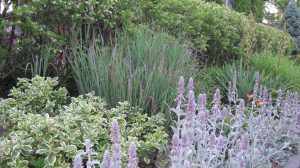 As the garden design business grew each distinct area of the property became testing beds. Plants that would perform well after introduction, and with optimal levels of maintenance, were favoured as recommendations for client gardens.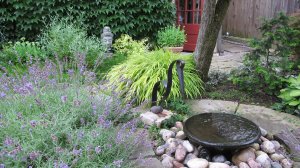 Heavily shaded and partially shaded plots proved invaluable for plant selections due to the many inner city gardens where those conditions are common. Full sun beds were employed to determine which native plants would be garden worthy.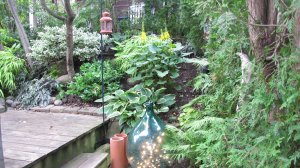 Some areas were used as plant hospitals where material abandoned by clients could be rehabilitated. As best as possible everything was arranged to tried and true garden design standards.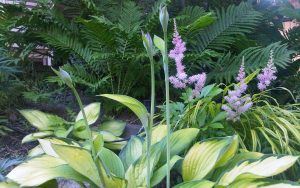 Currently, there is less need for experimentation and the outside space is beginning to reflect the gardeners' personal choices and styles. Of course, nothing ever stays the same where gardening is a passion.